OK YOU ASKED FOR IT
The plans that follow are those I designed and were published with comments and notes by The BOF in Roman Candle 52. All the usual techniques, as described elsewhere, are employed. The main difference is that each gore is made in 3 sections that are sewn together (A-A section 1 to A-A section 2 and B-B section 2 to B-B section 3) before sewing the gores to each other. The top 2 sections are made from the usual unproofed ripstop. By using alternate colours a pleasing patchwork effect can be obtained that looks very good when deployed. For the skirt section a fine stiff gauze can be obtained from haberdasheries, supplied for making underskirts?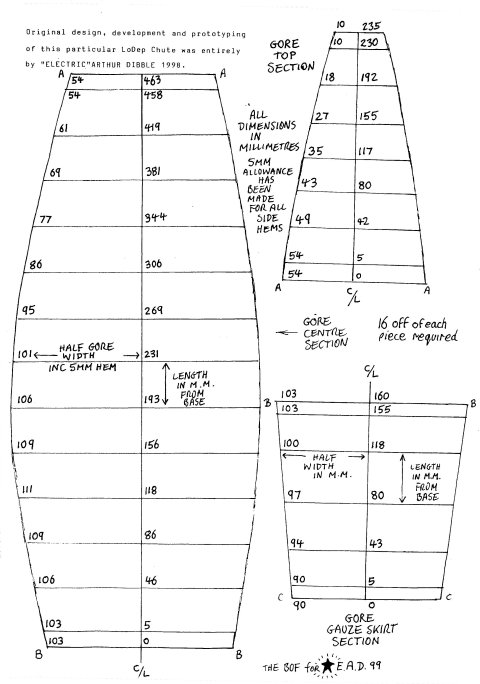 The more difficult part comes with attaching the shroud lines. These start at the junction of the top 2 sections (A-A)and then 320mm further down the line they are attached at the junction between the bottom 2 sections (B-B) and sewn in all the way down the skirt acting as re-inforcement of the gauze (C-C). This length is critical as it acts as an internal brace to hold the shape. The over-all length of the shroud line including the skirt is also important for the same reason.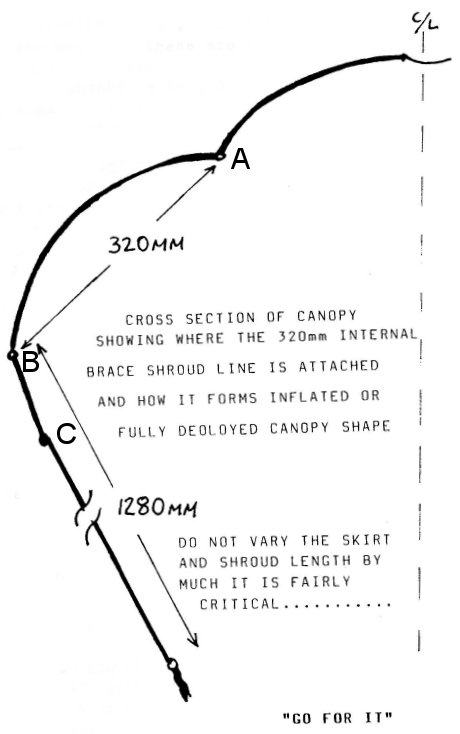 You should eventually end up with something looking like this.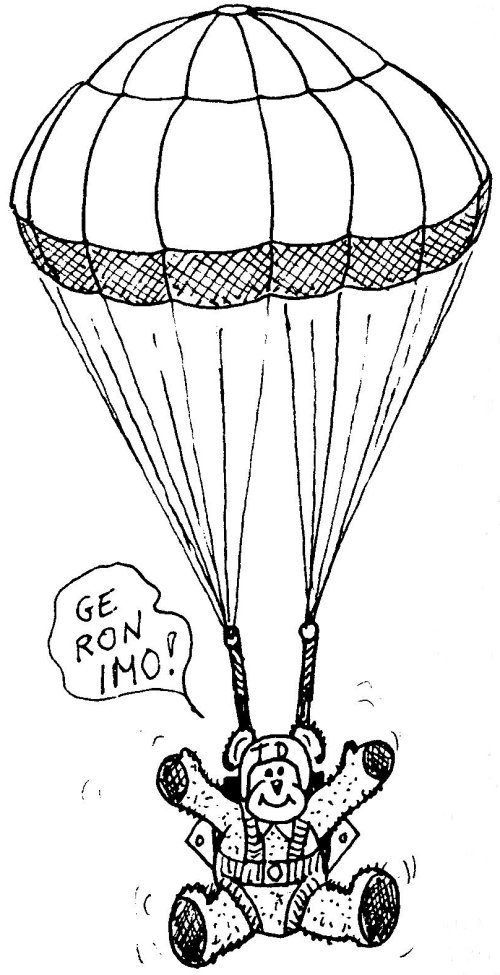 WITH THANKS TO THE BOF
Give it a try and good luck. Any problems please feel free to contact me by any method detailed on the Who Are We page. If you make one and it works OK let's have a picture and I will add it to this page.